On the help page, you can find various information such as the version of the QA heatmap as well as information on the QuarkA support site.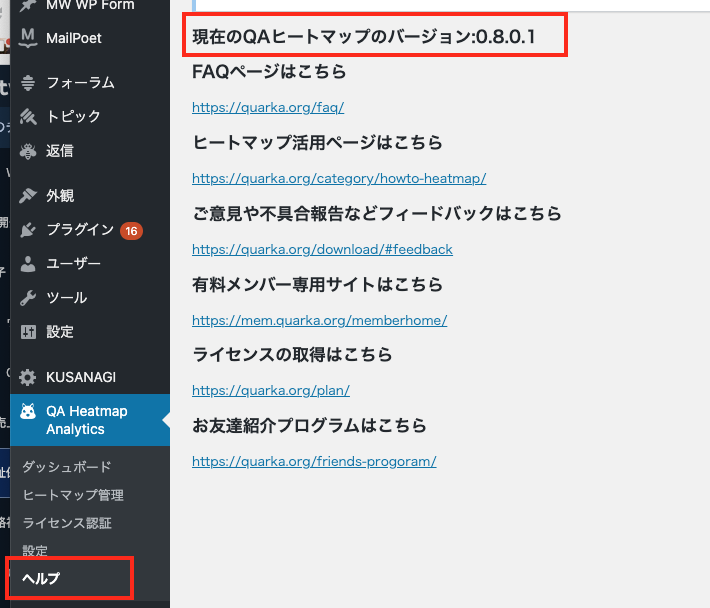 Debug information (required for paid support)
In the help pages, you will see information called "Debug". This information makes support easier.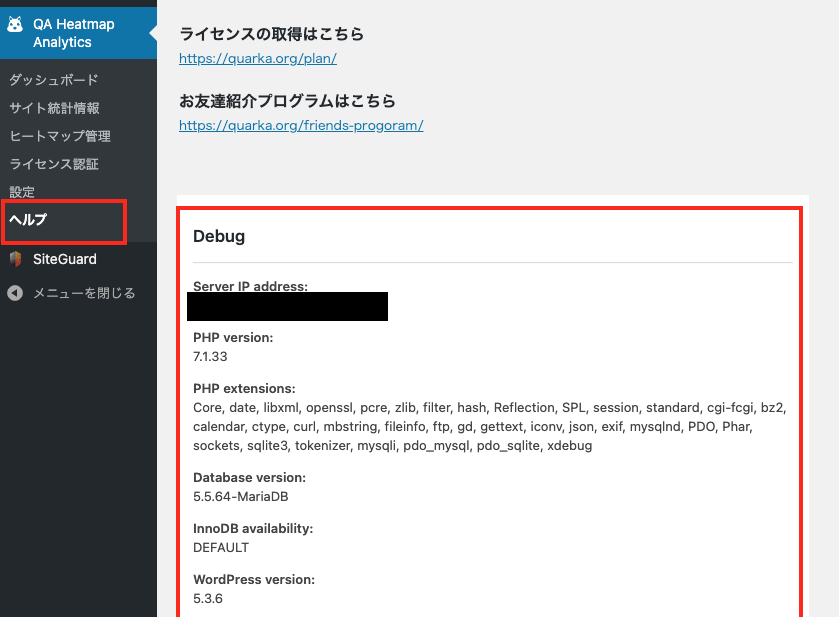 If you have a paid license, please use the direct contact form to attach the above debug information.